Nobody on the face of this planet feels like working out every single day, because working out is hard. You're going to sweat, breath heavy, be sore, be in some physical discomfort, but you know what's harder than not working out? Feeling bad and frustrated with yourself because you didn't do what you needed to get done. We all have our days when we don't feel like getting our workout in but almost every single time you get done with that workout you will feel so much better because of it. Some of those "bad" days can actually turn into the best workout sessions because you have just won the battle with your own body and mind. Working out doesn't just provide you with physical benefits, your mind will be in a much fitter, happier and positive state as well. Working out doesn't mean just hitting the weights and running outside/ on a treadmill, there are 1000's of different ways that you can get a good workout in.
I understand that for a lot of people it's not as simple as just telling yourself to do it because you need/have to. I have been working out for the past 10 years now and I do not feel like working out every single day. Most days I am pretty good about getting my work done even if I don't feel like it, but some days are tougher than others. Over the years I have learned different ways of "tricking"/ motivating myself to workout and I continue to use these techniques now when I don't feel like getting my work done.
Do what you like to do
On the days that I don't feel like working out I tell myself to start my workout with things that I like to do. I like bench pressing and I don't mind rowing much, so some days it's possible that I will start off my session or incorporate those 2 movements somewhere in the workout. Some days I feel like I don't want to breath very heavy and I might settle for more strength focused work or get a good old bodybuilding style pump session in. Whatever you enjoy doing in the gym, start your day of by doing that and you will see that it gets better from there. For example: if you enjoy push ups and sit-ups, start your workout with an Amrap or Emom of those 2 movements. This way you're getting your workout started, getting reps in and you're able to shift your mindset to a more positive one.
2. Create a routine
If you decide that you want to workout or go for a run in the morning right after you wake up, make sure that you have your gear and clothing laid out for yourself, your post workout meal prepared etc.. This way when you get to the actual point of working out there's no excuse not to put those clothes on and get to work. By preparing in advance and creating that routine you're lowering the entry of working out, the lower that entry point is the more likely you're to actually follow through with it. This is not just the case for working out in the morning, it's the same thing for whatever time you decide to workout at. If you like to get your workout done after work, make sure that you get a good pre-workout snack in while you're still at work, have your clothes laid out at home or even better, take them with you.
By creating a pre-workout routine for yourself you're letting your body know that a workout is coming. Whenever you start that routine your body and mind will automatically know that a workout is coming soon and there's no way out of it.
3. Mix things up
If you're dreading the moment you have to go to the gym and lift weights or run, it might not be the best way for you to get you body in shape. Luckily for all of us there are so many different disciplines and sports that we can use to get a good workout in to keep our body and mind fit. I spend a lot of time in the gym because it's accessible but I love to mix it up by going climbing, hiking, doing yoga etc.. Over the next couple years I want to broaden my horizon a bit more by climbing more often, practising jiu-jitsu, hike bigger mountains, try out different yoga styles and maybe dive into some endurance sports. These are all tools that I am using to stay fit but you don't have to limit yourself to these options either. If you're tired of doing the same thing in the gym, switch things up on a regular basis to keep things interesting or switch things up completely by trying out a different sport or discipline and see if you enjoy doing that for a while.
There simply isn't just one way to get/stay fit. We're so lucky to have many different options because it allows for every single person to make their own decision on what they like to do. Even if you want stick to the gym, think about changing things up on a regular or daily basis, this will make sure that you're not plateauing and it keeps the work outs fun.
The most important things I hope you take away from this blog is to always keep training fun. Sure the sessions are going to be tough and sweaty but it should be fun to a certain extend, or your goals must be important enough for you to suffer through it when it isn't. Even if you're willing to suffer through, hopefully this blog made you see that there are so many other options out there for you to get in shape. Even within "the gym" there are so many different options that I am sure at least one will match up with what you like to do. You just have to go out and try different things until you find it.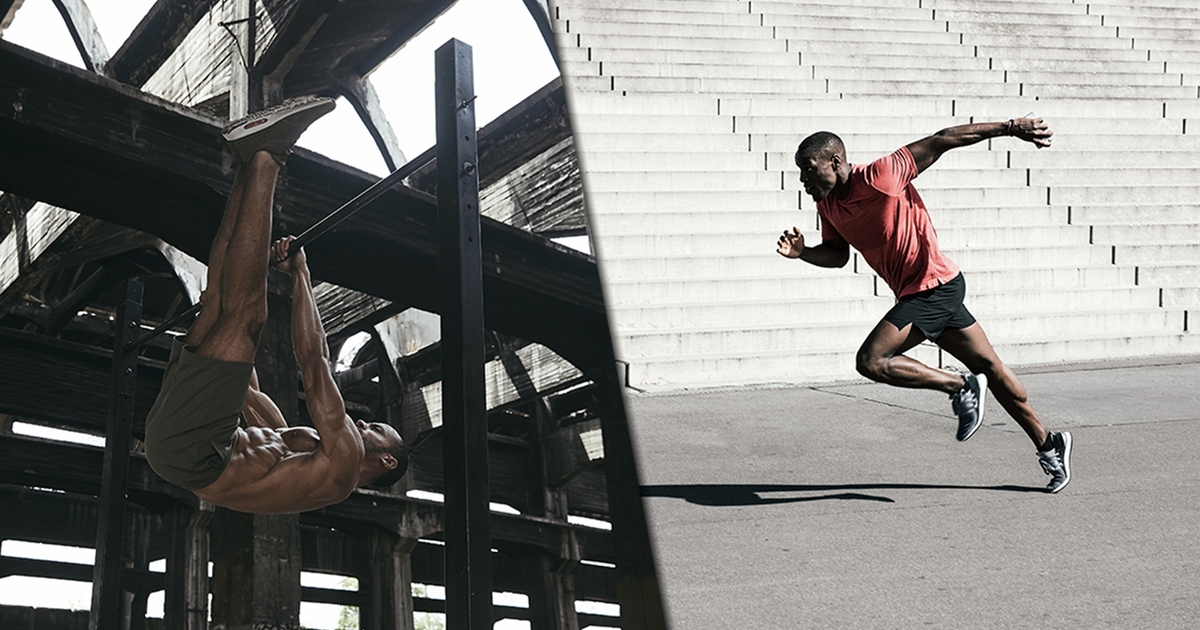 Welcome back to part 2 of this series, nutrition rules to follow. Really what this blog should be called is nutrition rules that you COULD follow. There's already enough people out there that will tell you exactly what you should be doing and how to do it. Instead, I just want to give you the…
Welcome back to another blog where we cover the wide topic of nutrition. The reason why I keep coming back to different topics related to nutrition is because the nutrition space is filled with false and misleading information. My goal is to simplify the message and give you honest information. I never want to tell…
Welcome back to this week's blog where we cover a topic that I am super passionate about and that is getting stronger. Why am I so passionate about it? Because it has never come easy to me. Even since the start of my fitness journey I have always looked at other people in the gym…
Categories: Fitness, fitness tips